Construction of the Main Lodge
We are very fortunate that throughout of the many cleanings, sorting and tossing of the camp paperwork, the original folders and pictures of the construction of the main lodge was not lost. These are the original WPA progress reports from 2 different jobs superintendents dating from November of 1935 to May of 1936.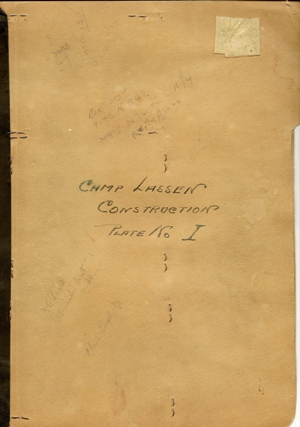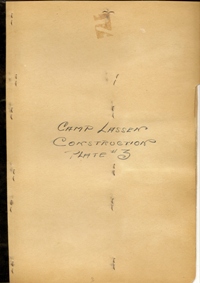 That's right; the Main Lodge was build through a jobs program during the Great Depression. No, it was not built for the logging mills that existed in Chico Meadows in the 1800's and the early 1910's. These folders are a fascinating look at the construction methods of the period. You can find many interesting scribbles, notes and hidden surprises if you can enlarge the photos large enough. You'll see cars parked under trees around the meadow, workers on top of the roof framing and how the space sheeting was framed that helped lead to the collapse of the lodge in 1937.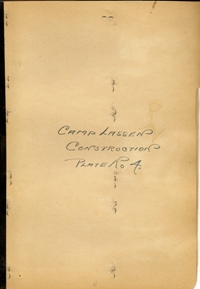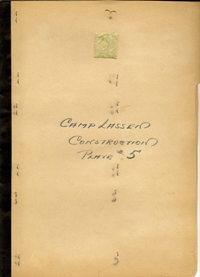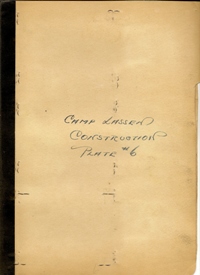 We don't know if there were any plates after #10, but there is an unrelated photo we have that shows the interior of completed lodge in 1936. Wow, what it would have been like to see the finished Lodge. It was truly amazing. You won't see the support poles that now carry the roof load nor the finished ceiling panels where now it just open wood framing. And you'll see the interior of the natural cedar siding that is now covered with plywood due to the 1960's earthquake safety standards upgrades.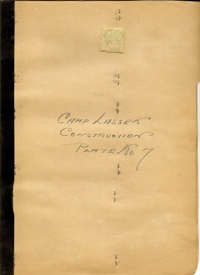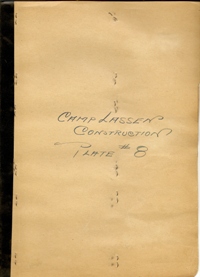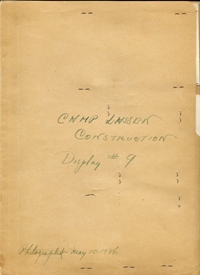 All and all, it's a wonderful look at the vision that the leaders of the Mount Lassen Area Council had for Camp Lassen. We hope you enjoy. If you happen to have any access to photos dating back to that period, please drop a note if you would like to share. As we have found out, this history is being lost every year as a good many the Scouts of the 1930's are no longer with us.